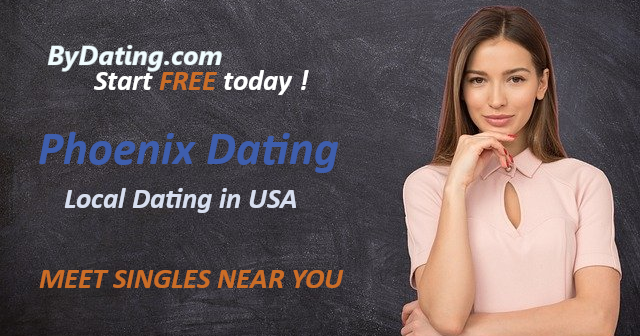 Phoenix is the capital city of the state of Arizona in the United States. Known for its warm climate, desert landscape, and stunning sunsets, Phoenix is a popular destination for tourists and a great place to live for those who enjoy an active outdoor lifestyle.

One of the most popular attractions in Phoenix is its many hiking trails and outdoor recreation areas. Visitors can explore the scenic beauty of the Sonoran Desert at Camelback Mountain, Piestewa Peak, and South Mountain Park, which is one of the largest urban parks in the United States.

Phoenix is also home to a number of cultural institutions and museums, including the Phoenix Art Museum, the Heard Museum, and the Arizona Science Center. The city's rich history and diverse cultural heritage are celebrated through exhibits, events, and festivals throughout the year.

For sports enthusiasts, Phoenix is home to a number of professional sports teams, including the Arizona Diamondbacks (baseball), the Phoenix Suns (basketball), and the Arizona Cardinals (football). Visitors can catch a game at Chase Field, Talking Stick Resort Arena, or State Farm Stadium.

Phoenix has a lively nightlife scene with many bars, clubs, and music venues. The city's downtown area is particularly popular for its vibrant atmosphere and range of entertainment options.

Finally, Phoenix is also known for its great food and drink scene. The city offers a wide range of cuisine options, from classic Southwestern fare to international cuisine, as well as a growing craft beer and cocktail scene.

Phoenix is a great destination for those who enjoy outdoor activities, cultural attractions, and a lively nightlife scene.
Most popular places to be visited in Phoenix
If you're looking to go out in Phoenix, there are plenty of options to choose from. Here are a few suggestions :
Visit the Roosevelt Row Arts District : This vibrant arts district in downtown Phoenix is home to numerous art galleries, performance spaces, and street murals. On the First Friday of every month, the district hosts a popular art walk where visitors can explore the galleries and enjoy live music and food vendors.
Catch a game or concert at Talking Stick Resort Arena : This downtown arena is home to the Phoenix Suns basketball team and hosts a variety of concerts and events throughout the year.
Experience the nightlife in Old Town Scottsdale : Just a short drive from Phoenix, Old Town Scottsdale is known for its lively bar and nightclub scene. The area is also home to a variety of restaurants, art galleries, and shops.

Visit the Musical Instrument Museum : This unique museum in Phoenix features a collection of over 15,000 musical instruments from around the world. Visitors can explore exhibits on various musical cultures and even try playing some of the instruments themselves.
Explore the Desert Botanical Garden : Located in Papago Park, the Desert Botanical Garden features over 50,000 desert plants from around the world. Visitors can take guided tours, attend seasonal events, and explore the park's numerous hiking trails.
These are just a few suggestions - Phoenix has plenty more to offer depending on your interests and preferences!